Petr Kratochvíl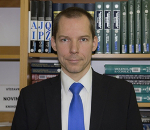 Petr Kratochvíl is the Director of the Institute of International Relations and a lecturer at several Czech universities. He is the Chairman of the Academic Council of the Diplomatic Academy of the Ministry of Foreign Affairs of the Czech Republic as well as a member of a range of academic and scientific councils. Petr Kratochvíl represents the IIR in various international associations such as the Trans European Policy Studies Association or the European Consortium for Political Research. He has published extensively on European integration, EU-Russian relations, institutional reform and the EU enlargement, the role of religion in international affairs, and international relations theory. The book The European Union and the Catholic Church: Political Theology of European Integration, co-authored by Tomáš Doležal and published in 2015 by Palgrave Macmillan, is one of the latest examples of his research activity. He is also often called upon to present his analyses by various Czech and foreign media.
Anatoly Reshetnikov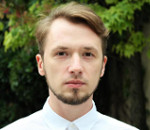 Anatoly Reshetnikov is a PhD Candidate and an Instructor of Research Design at the Department of International Relations, Central European University (Budapest, Hungary). He also teaches a course on Unorthodox Approaches to Russia's Politics and International Relations at Eötvös Loránd University (Budapest, Hungary). In his dissertation, Anatoly is reconstructing the evolution of Russia's age-old idea of being a great power. His broader research interests include identity politics, history of ideas, linguistic approaches to social analysis, contemporary Russian politics, and the concept of responsibility in international relations. In 2015, Anatoly was as an affiliate researcher at the School of Slavonic and East European Studies, University of London. From January 2017, he will continue working on his research project at Lund University (Sweden). His publications include "'Great Projects' Politics in Russia" (Demokratizatsiya, 2011) and "Frozen Transition: Russia and Great Power Crisis Management" (New Perspectives, 2016).
Angela Kane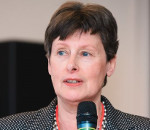 Angela Kane is a known expert in political relations and disarmament. She served as UN High Representative for Disarmament Affairs until mid-2015, providing strategy and leadership. She was responsible for the ground-breaking investigation of chemical weapon use in Syria in 2013 which resulted in the destruction of its chemical stocks. Her distinguished career in the UN included high-ranking posts in political affairs, peacekeeping and management. Her tours of duty abroad included Thailand, Indonesia, Eritrea and Ethiopia, and the Democratic Republic of the Congo.
She is a board member of several non-profit institutions in the US and Europe. She teaches at SciencesPo in Paris and is a member of their Strategic Council. She has lectured and published on international affairs and disarmament. She holds degrees from Bryn Mawr College and Johns Hopkins University, and was awarded an honorary doctorate from the Middlebury Institute of International Studies in Monterey, CA.
Anya Loukianova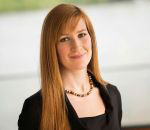 Dr. Anya Loukianova is a post-doctoral Stanton Nuclear Security Fellow at RAND. She defended her dissertation, "Clouds of Suspicion: Airspace Arrangements, Escalation, and Discord in U.S./NATO-Russian Relations," and received a PhD in international security and economic policy from the University of Maryland in 2016.
Previously, Dr. Loukianova was a program officer at the Stanley Foundation, where she focused on nuclear material security issues and helped to organize official civil society side events to the 2014 and 2016 Nuclear Security Summits. Between 2007 and 2012, she was a research associate focused on Russian nuclear weapons and fuel cycle issues at the James Martin Center for Nonproliferation Studies at the Monterey Institute of International Studies.
Benjamin Tallis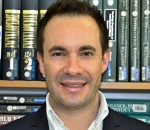 Benjamin Tallis is a Research Fellow at the Institute of International Relations and the Coordinator of the Institute's Centre for European Security. He is the Editor-in-Chief of the SCOPUS listed academic journal 'New Perspectives: Interdisciplinary Journal of Central and East European Politics and International Relations. His research interests focus on security politics in Europe, particularly looking at issues relating to borders, security, mobility and migration. Tallis also researches wider issues relating to the politics, societies and cultures of Central and Eastern Europe, critical geopolitics, the politics of the European Union and ways to put critical research into policy and practice.
Dieter Fleck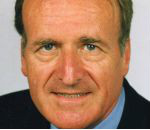 Former Director International Agreements & Policy, Federal Ministry of Defence, Germany;
Honorary President, International Society for Military Law and the Law of War;
Member of the Advisory Board of the Amsterdam Center for International Law (ACIL);
Rapporteur of the ILA Committee on Nuclear Weapons, Non-Proliferation and Contemporary International Law.
Harrald Müller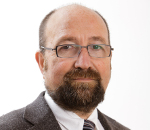 Harrald Müller has served 1996‐2015 as the Executive Director of Peace Research Institute Frankfurt (PRIF, Member of the Leibniz Association), presently he is Member of its Executive Board and Professor of International Relations at Goethe University Frankfurt. From 1999 to 2005 he was member of the Advisory Board on Disarmament Matters of the UN Secretary General, chairing the Board in 2004. Between 2004 and 2005 he was appointed member of the Expert Group on Multilateral Fuel Arrangements of the International Atomic Energy Agency. From 1999 on, he has been cochairing the Working Group on Peace and Conflict at the German Foreign Office's Planning Staff. Since 2007 he is member of the Board of Directors of the Frankfurt University's Cluster of Excellence called "The Formation of Normative Orders" and since 2010 Vice‐President of the EU Consortium for Non‐proliferation and Disarmament. Since 1995, Dr. Müller served five times on the German delegations to NPT Review Conferences. His research focuses on disarmament issues, theories of democratic peace, present great power relations and transatlantic relations.
Jason Enia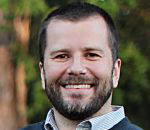 Jason Enia is an Associate Professor in the Department of Political Science at Sam Houston State University. He is also the founding director of Sam Houston's Center for the Study of Disasters & Emergency Management (CDEM). His research explores the political economies of institutional arrangements, focusing on the ways in which rule structures condition the behaviors of states and other actors. He teaches undergraduate courses on conflict and security and graduate seminars on the politics of weapons and the politics of crises and disasters.
Jeffrey Fields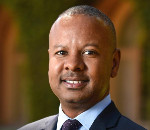 Jeffrey Fields is assistant professor of the practice of international relations and director of the Dornsife Washington, DC Program at the University of Southern California. His research focuses on American foreign policy, international security, and the proliferation of weapons of mass destruction. Prior to coming to USC, he served as a senior adviser and political-military analyst with the U.S. Department of Defense and as a foreign affairs officer with the U.S. State Department, where he helped advise the special representative for nonproliferation. Dr. Fields has also been a research associate at the James Martin Center for Nonproliferation Studies and worked at the Center for Strategic and International Studies.
Matthew Kroenig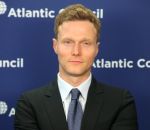 Matthew Kroenig is an Associate Professor and International Relations Field Chair in the Department of Government and School of Foreign Service at Georgetown University. He is also a Senior Fellow in the Brent Scowcroft Center on International Security at the Atlantic Council. He is an expert on U.S. national security policy and strategy, international relations theory, nuclear deterrence, arms control, nuclear nonproliferation, NATO, Russia, Iran, and counterterrorism. He is also well-known for his books - especially Exporting the Bomb: Technology Transfer and the Spread of Nuclear Weapons (2010), which received an Honorable Mention in the competition for the International Studies Association Best Book Award - and his articles and commentaries in several media outlets. He served as a foreign policy adviser for Mitt Romney in the 2012 Presidential Campaign, and before that he was a special adviser in the Office of the Secretary of Defense on a Council on Foreign Relations International Affairs Fellowship, and in this position he worked on defense policy and strategy for Iran. In 2005, he worked as a strategist in the Office of the Secretary of Defense, where he authored the first-ever U.S. government strategy for deterring terrorist networks. For his work, he was awarded the Office of the Secretary of Defense's Award for Outstanding Achievement.
Michal Smetana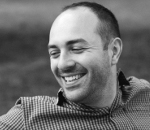 Michal Smetana is a Research Fellow at the Center for Security Policy at the Charles University in Prague, where he also teaches several courses with focus on international security. He has also participated on research projects of the Institute of International Relations Prague, Stockholm International Peace Research Institute (SIPRI), and Peace Research Institute in Frankfurt (PRIF). He published several peer-reviewed articles in academic journals on issues related to nuclear proliferation, NPT regime, arms control and disarmament, US nuclear policy, and deterrence theory. His latest book co-edited with Nik Hynek titled Global Nuclear Disarmament: Strategic, Political, and Regional Perspectives was published by Routledge in January 2016.
Richard Price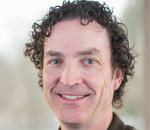 Richard Price (Ph.D., Cornell University) is Professor of Political Science at the University of British Columbia. His research interests focus on the role of norms in world politics, particularly norms limiting warfare; constructivist international relations theory; normative international relations theory; and ethics in world politics. His publications include the co-authored Special Responsibilities: Global Problems and American Power (Cambridge University Press, 2012), Moral Limit and Possibility in World Politics (Cambridge University Press, 2008), The Chemical Weapons Taboo (Cornell University Press, 1997), and numerous articles in the journals International Organization, World Politics, International Security, European Journal of International Relations, International Theory, and the Review of International Studies among others. He has been on the Editorial Board of the journal International Organization since 2012.
Sadia Tasleem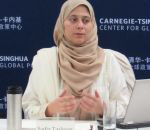 Sadia Tasleem teaches at Quaid-i-Azam University's Department of Defense and Strategic Studies in Islamabad, Pakistan. As a Robin Copeland Memorial Fellow for Nonproliferation from 2014 to 2015, she undertook a research project entitled "Creating a Constituency for Unilateral Nuclear Arms Control in Pakistan." Her research interests include, Nuclear Proliferation and Non-proliferation issues, Strategic Stability, Global Nuclear Order, Knowledge Diffusion and History of ideas with reference to nuclear strategy.
William Walker
William Walker is Professor Emeritus of International Relations at the University of St Andrews in Scotland. His many publications on nuclear affairs include, with David Albright and Frans Berkhout, Plutonium and Highly Enriched Uranium: World Inventories, Capabilities and Policies (1997); A Perpetual Menace: Nuclear Weapons and International Order (2012); and with Nicholas Wheeler, 'The problem of weak nuclear states' (Nonproliferation Review, November 2013).
Benjamin Hautecouverture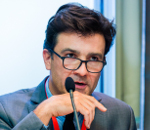 Benjamin Hautecouverture is a Senior research fellow at the Fondation pour la recherche stratégique (FRS), Paris. His areas of focus have included the study of nonproliferation and disarmament in the field of weapons of mass destruction. He is also working on nuclear security, the NPT review process, the chemical weapons prohibition regime and the European Union strategy against the spread of weapons of mass destruction. He is also a founding member and a manager of the EU Non-Proliferation Consortium.
Ivan Jestřáb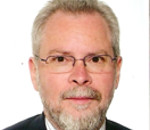 Mr. Ivan Jestřáb has served as a diplomat in the Ministry of Foreign Affairs since 1981. He began his distinguished career in the Asia Department, before being transferred to the West Europe Department, Scandinavian Unit. After completing his postings to Denmark and Norway he served in a number of eminent roles including as Ambassador Extraordinary and Plenipotentiary of the Czech Republic to India (1997-2001), Sri Lanka, Maldives and Nepal (1998-2001), to Bangladesh (1999-2001), to the State Union of Serbia and Montenegro (2004-2006), Macedonia (2004-2007), to Serbia (2006-2008), to Montenegro (2007-2008) and finally to Georgia (2008-2013). Upon his return to the Czech Republic he was appointed Director of the South and South-East Europe Department. From 2015 to 2016 he worked as Political Director and currently holds the post of Junior Deputy Foreign Minister for Security and Multilateral Affairs and Director of the United Nations Department.
Jacek Bylica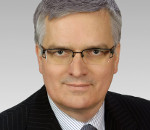 Jacek Bylica is the Principal Adviser and Special Envoy for Disarmament and Non-proliferation at the European External Action Service. Prior to joining European External Action Service in 2013, was the Head of WMD Non-Proliferation Centre at NATO. From 2004 to 2008 he was Poland's Ambassador to the United Nations Office and other international organisations and control regimes in Vienna. For over two decades in the Polish Foreign Service, Mr. Bylica divided his professional activities between Asia and international security affairs. He studied in Warsaw, Moscow, Beijing and Boston and holds degrees in International Relations and Law.

Jessica Cox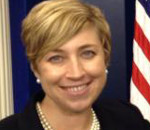 Jessica Cox is the Director for Arms Control on the National Security Council, where she has responsibilities for overseeing U.S. policy on nuclear and conventional arms control treaties as well as issues associated with the President's initiatives to reduce the role of nuclear weapons in national security. Prior to joining the National Security Council, Ms. Cox was Director of Russia Policy and Conventional Arms Control Policy in the Office of the Secretary of Defense for Policy (OSD Policy). She served previously as the Department's Lead Negotiator for the Treaty on Open Skies, where she was instrumental in authoring and gaining consensus from States Parties on a new framework for certifying and using digital sensors on Open Skies aircraft. Since joining OSD Policy, Ms. Cox has also served as the Country Director, Pakistan Policy, with a focus on strategic stability, counter-terrorism and Pakistan-India relations; Country Director, Iran, with a focus on Iran's nuclear and missile developments; and Policy Analyst, Countering Weapons of Mass Destruction, with a focus on developing plans, capabilities and strategies that address WMD challenges. Ms. Cox came to OSD Policy from the Defense Threat Reduction Agency (DTRA), where she was the Deputy Country Manager, Republic of Georgia for the Biological Threat Reduction Program.
Laura Rockwood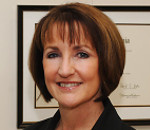 Laura Rockwood was appointed as Executive Director of the VCDNP in June 2015. Prior to that, she was a Senior Research Fellow at Harvard University's Kennedy School Belfer Center Managing the Atom Project. Ms. Rockwood retired in November 2013 from the International Atomic Energy Agency (IAEA) as the Section Head for Non-Proliferation and Policy Making in the Office of Legal Affairs, where she had served since 1985. Prior to working for the IAEA she was employed by the US Department of Energy as a trial attorney in radiation injury cases, and as counsel in general legal matters. Ms. Rockwood received a Juris Doctor degree in 1976 from the University of California's Hastings College of Law, San Francisco, and a Bachelor of Arts degree in 1973 from the University of California, Berkeley. She is a member of the State Bar of California and of the Washington DC Bar Association.
Lubomír Zaorálek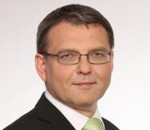 Lubomír Zaorálek was appointed Minister of Foreign Affairs of the Czech Republic on 29 January 2014, following years in the position of the shadow Minister of Foreign Affairs of the Czech Social Democratic Party and a leading representative of the Chamber of Deputies of the Parliament of the Czech Republic. Prior to his appointment as the Minister of Foreign Affairs, Lubomír Zaorálek was a leading figure in the Czech Parliament, in 2002 – 2006 being the Chairman of the Chamber of Deputies and later the Deputy Chairman. In 1998 he was elected the Deputy Chair of the Czech Social Democratic Party and since 2002 he was the Party´s Shadow Minister of Foreign Affairs.
Mallory Stewart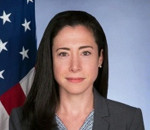 Mallory Stewart is the Deputy Assistant Secretary for Emerging Security Challenges and Defense Policy in the Bureau of Arms Control, Verification, and Compliance (AVC). She is responsible for the management of the Office of Emerging Security Challenges and the Office of Chemical and Biological Weapons Affairs.
Ms. Stewart joined the State Department in 2002 as an attorney in the Legal Adviser's Office (L). During her time in L, Ms. Stewart represented the United States before the Iran-U.S Claims Tribunal as an attorney in the Office of Claims and Investment Disputes. She focused on international and domestic treaty law in the Office of Treaty Affairs, and she worked on numerous legal issues related to nonproliferation sanctions, conventional weapons and weapons of mass destruction, missile defense, and space in the Office of Nonproliferation and Arms Control. She was the State Department lawyer for the U.S. delegation that negotiated the Ballistic Missile Agreements with Poland and Romania, and she was the lead lawyer on the 2013 U.S.-Russian Framework for the Elimination of Syrian Chemical Weapons. In 2014, Ms. Stewart was a recipient of the Secretary's Award for Excellence in International Security Affairs for her work on the international effort to eliminate Syrian chemical weapons.
Ms. Stewart is a graduate of Harvard College and Stanford Law School.
Tomáš Karásek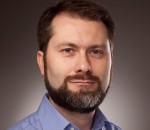 Tomáš Karásek is the Head of the Department of Security Studies and the Vice-Dean for Development at the Faculty of Social Sciences, Charles University, Czech Republic, where he has taught from 2004. From 2010 to 2013, he was also the Director of the Research at the Association of International Affairs, a Prague-based foreign policy think-tank. He was a Fulbright scholar at the Saltzman Institute of War and Peace Studies, Columbia University in New York (2009-2010) and taught at Fudan University during his sabbatical in 2009. For a decade and half, he has been actively involved in research activities at the Institute of Political Studies and coordinated several grants on the topic of European security. He currently teaches an introductory course on conflict and security studies for bachelor students and master-level courses on conflict studies, regional security, NATO and EU in conflict management and ethics and violence. Dr. Karásek is a graduate of the Faculty of Social Sciences and of the Law Faculty at the Charles University.
William Alberque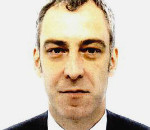 William Alberque has worked on arms control, non-proliferation, and safeguards since 1994. He began as a safeguards analyst with the Department of Energy before his reassignment to the new Material Protection, Control, and Accounting team, tasked with improving the security of highly enriched uranium and plutonium across the former Soviet Union. He managed security upgrades at eight Russian facilities and supported Projects Sapphire and Auburn Endeavor in Kazakhstan and Georgia, respectively. He performed consulting with nuclear reactor operators on security and safeguards before joining the Defense Threat Reduction Agency in 2000. At DTRA, he worked in strategic planning and communication, as well as WMD consequence management, before focusing on conventional arms control and small arms and light weapons full-time. In January 2008, DTRA detailed him to the Pentagon as the Treaty Manager for conventional arms control. In January 2009, he moved to the Department of State to support preparations for the 2010 Nuclear Non-Proliferation Treaty Review Conference before joining the Office of the Secretary of Defense for Policy in October 2009. There, he directed European security and conventional arms control policy, supported U.S.-Russia defense relations and strategic stability talks, and managed policy on the Biological Weapons Convention, the Comprehensive Test Ban Treaty, and the IAEA Additional Protocol. He began serving as the Head of the Arms Control Coordination Section in NATO's Political Affairs and Security Policy Division in August 2012.